It's Christmas-time again.
(please note: if you are here for the Christmas songs and don't want to read the update post, there is a link to each song off on the right hand side under Download & Donate as well as at the bottom of this blog entry. Sorry for any confusion)
I know. I have not posted any real news for quite a while. Almost a year. The truth is a lot has happened in my life that has made juggling everything really difficult. The news blog has been one of the many casualties of my inability to manage time effectively.
It has been some kind of a year though…
THE BABY
In 2011 Jessica and I had a baby. Her name is Angelina Miette, but we call her Anmi for short. She is my first and only child, and she is quite possibly the most amazing person on the planet. Ok, I'm perhaps a bit biased, but I really feel that way… and I'm not the only one. She can steal your heart with her smile… its absolutely true. Needless to say, this little blue eyed wonder has occupied a great deal of my time, and it has been difficult to get things done. For those of you who have not seen her, here is a snapshot.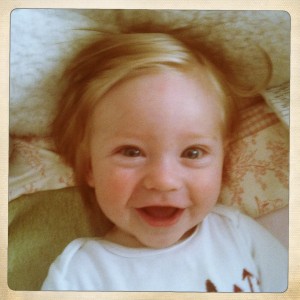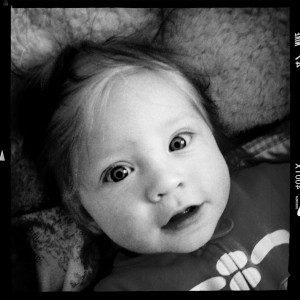 How can I not be wrapped around her finger ???:-)
The delivery and the birth were really difficult. Jessica labored for 36 hours unmedicated before being transferred to a hospital for an emergency C-section. Unfortunately, Jessica needed more recovery time than we had planned… It put us behind on our plans for touring and releases etc, but in the end, we know it was all worth it. Who knows, maybe she will take over from her Daddy and keep Cruxshadows alive one day as the new lead singer, or maybe she'll be a astrophysicist, or a dancer, an artist, or maybe a poet, or perhaps she'll play football in the NFL, or soccer, or go to the olympics for swimming… Who knows? Or maybe she'll just be whomever she wants to be. If she's happy I think its all good by me… Whatever she becomes, I am proud to be her Daddy.
It might be a good time to say how proud I am of Jessica as well. She has become an amazing Mommy. I love both my girls:-)
BEHIND THE SCENES
Its no secret the business of selling music has been terrible. While fewer and fewer people are buying music, Independent bands like CXS have found it harder and harder to get our CDs onto any retail shelf space. A lot of the CD store chains are gone, and the "Mom and Pop"s are getting fewer and fewer in number. Amazon is becoming the last bastion of CD sales it seems…
iTunes and other digital retailers have become the main way to reach fans, and get new people to listen. I think in a lot of ways CDs are becoming a concert or mail order item. If I can find a good fulfillment service we will start selling CDs and merch on the website. More to do there for sure. Everything takes time…
This year our legal issues continued regarding the rights to Cruxshadows music. I try and stay vague here intentionally, but there is so much I would really like to tell the fans. I just can't do it without jeopardizing elements of our situation. The whole thing is just wrong on so many levels. But honestly… I refuse to be a victim, and it's like I said in Quicksilver, "the future belongs to the brave." The current state of things and everything leading up to it has unfortunately eaten up a lot of my time and resources. While I can't go into details, I think its fair to say these kinds of things have a way of disrupting everything and making the whole business of writing and playing music very difficult. Fortunately our position is a strong one, and I have a great deal of confidence in my lawyer. He teaches entertainment law so he knows what he's doing. I just wish all the nonsense about the music industry wasn't true.
One way or another I hope to have a lot of the confusion worked out in 2012, but your continued support is really appreciated. The emails you've sent, your tweets, and your words of encouragement are what keeps me going a lot of the time. If I didn't have the fans to remind me of what the music means to them, I am not sure where I or Cruxshadows would be.
THE MUSIC
And speaking of the music…
In September we released our latest single Valkyrie, but it had only digital download in itunes and a limited physical access to the market until mid November. In its initial release, it sold enough copies to place it in the top spot on Billboard BUT it was not charted because a clerical mistake somewhere out in the world reclassified our CD as an "album" instead of a "maxi-single." There is no way to go back and chart it retroactively. It sucks but whats done is done. Sometimes it feels like somebody has it out for us. But I think Valkyrie is still a great track. You can get it in iTunes etc or via Amazon.com, as well as a few other options..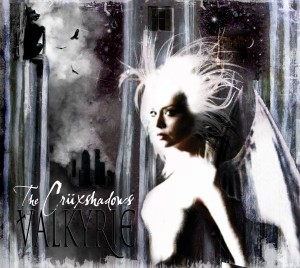 We also re-released a remastered Ethernaut & Wishfire albums. Ethernaut is available now in Amazon and iTunes. Wishfire is available currently in iTunes and very soon on Amazon. Both are now in a great new Digipack with all new artwork.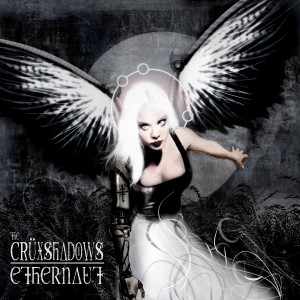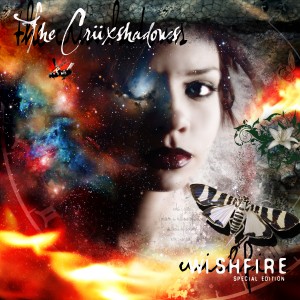 More good news… The new album is coming in 2012, although its still not yet finished. It is titled "As the Dark Against My Halo" and I think that so far it is looking to be something really special. I will have more on that in a future post…
AND FINALLY CHRISTMAS
Here it is!!!! HAPPY CHRISTMAS EVERYONE!!!
The point of this news blog entry was Christmas, right??? Well I have a new holiday song for you all!!!.
I love Christmas:-) Jessica and I even got married at Christmas. It really is the best time of the year.
When I announced on twitter that I was going to do a Christmas track again this year a lot of people wanted to know what song. Well I worked on a "Silent Night" rendition that I may finish one day (or not), but I decided halfway in that I would rather do an original Christmas song. Its dedicated to my little girl and its called Anmi's Christmas (Red, Green, Silver, and Gold). It means a lot to me and I hope that it will come to mean something for you too… As before its offered as free/donationware. You can have it and download it for free. No strings. If you like it, I would really appreciate it if you could make a donation… Whatever its worth to you. I know that money is tight for everyone. It should only be here for download for a limited time, otherwise you should be a ble to get it in iTunes at some point in the near future. Last years rendition of O Holy Night and A Promise Made (Wedding Day) are available to download here as well if you missed them last year.
I may make some tweaks to it in the future, but I really wanted to get it out to the public before Christmas. I did the mastering myself so I hope it sounds ok.
Here are the links. I have included 2 file types- an mp3 & an AAC. You will need to right click (PC) or Control+click (Mac) on the song title below to download that file. A quick side note: I added new ID3 tags to Anmi's Christmas on monday the 12th at 4pm, so it might be worth it to download the file again if you got the song file before then:-)
Anmi's Christmas (Red, Green, Silver, & Gold) (MP3)
Anmi's Christmas (Red, Green, Silver, & Gold) (AAC)
O Holy Night (MP3)
O Holy Night (AAC)
A Promise Made (Wedding Day) (MP3)
A Promise Made (Wedding Day) (AAC)
Thank you all. Merry Christmas and Happy Holidays to everyone, wherever you are. Much happiness to you.
Live Love Be Believe
Rogue