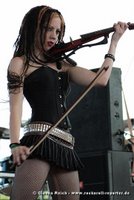 Hello Everyone,
We are underway… For those of you who do not know, we are currently on tour In Europe. So far it is going really well, although there have been a number of technical problems that have made for a few challenging performances.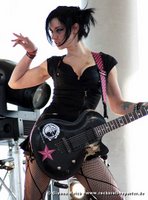 The new members of the lineup have done well, and I am really looking forward to the coming shows. We have played 4 shows (2 club shows and 2 festivals) so far, and we could not have hoped for more enthusiastic and supportive crowds. We played in Sweden for the Arvika Festival, and in Germany at the blackfield festival.
Our shows for the USA are currently being booked, so we urge all venues and promoters in North America who wish to do a show with CXS to open discussions on the subject sooner than later. You can contact our booking agent by writing to athan at cruxshadows dot com.
And speaking of the tour- We have chosen our support for the upcoming shows-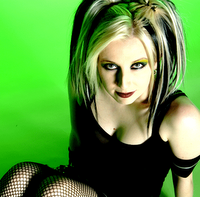 Our US Tour will be supported by both our good friends in Ayria, as well as the very talented I:scintilla (both are signed to alfamatrix).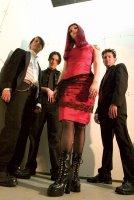 Many of our UK shows will be supported our friends in Deviant UK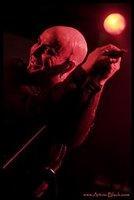 Our German shows will be supported by our new friends in Akanoid.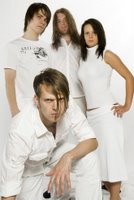 I hope that we will see many of you at our shows in the coming months. I will try to post again as things move forward.
New images of CXS live can be seen at the Rock 'n' roll reporter and at the German language website for Cruxshadows.
till next time-
Live Love Be Believe
Rogue