Hello everyone-
I have some bad news. Firstly, with only four days remaining before we departed for Germany, Sarah Stewart/Kilgore informed us that due to an unforeseen medical related issue, she would be unable to go on tour with us. While we have been told that Sarah will be fine, it has still created serious complications and unexpected financial ramifications for us and our tour, and we are sincerely disappointed that she was unable to continue forward as planned. She brought much to our performances, and we know how much performing with the band meant to her.
Additionally, it might be worth noting that due to circumstances outside of our control, CDs from our back catalog have not yet been made available to us. We are unclear as to the exact details, but the bottom line is we may not have any of our albums available for sale for our European Tour. We will see what we can do to fix this, but in the meantime, we should have plenty of other merchandise items available for sale.
The glass seems half empty… I know. But Wait…
I also have some very good news to share. The Quicksilver Tour will carry on as planned despite obvious setbacks. On extremely short notice, we have found what we believe to be the best possible solution. Nichole Tadlock is an accomplished dancer, choreographer, singer, & martial artist. A personal friend of ours, she was assisting Jessica and Sarah with choreography for the show. She was working with them on a regular basis for a few weeks. Fortunately she was able to drop everything in order to come on tour and perform with us. She has worked really hard to learn six months worth of routines in only a few days, and we feel very fortunate to have her with us.
We hope our fans will help her feel welcome and at home on stage:-)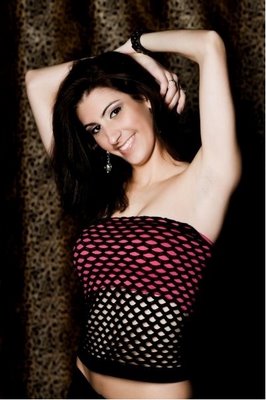 In addition, we are pleased to announce that due to the less than ideal situation with our back catalog CDs, we have decided to make the new single Quicksilver available at our European shows prior to its September release.
________________________________________________
JUST IN: Since so many of you have asked, we have learned moments ago that our performance at Dragoncon Labor Day weekend is scheduled for Saturday Night at midnight (which is technically Sunday morning). Hopefully this will allow everyone to help get the word out. We would really like to get as big a crowd as possible to the Con, so if you were considering coming… now you have those final details.
WISHES: As some of you are now aware, Quicksilver is being released on our own imprint WISHFIRE RECORDS. The new label has been an idea in the making for a number of years, and our first release is of course very important. We are hoping to use DragonCon as a kind of springboard to help us produce enough sales to propel ourselves into the Billboard Charts again. This will help us establish the credibility necessary to continue to do business into the future. We will really need a groundswell of support from our fanbase. I know that there should be Cds available in Hot Topic Stores nation wide, as well as a full range of retailers. It would be great to get as many people as possible to get it at DragonCon, or off the shelves in retail, or to order it as soon as it is available. Anywhere that reports to Soundscan. The first week sales really mean so much.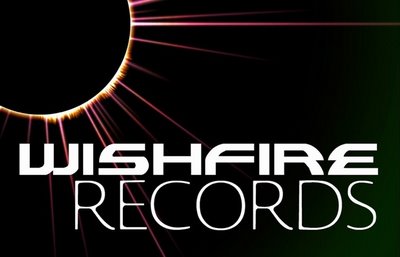 We are in Germany now, a matter of hours from the start of the first leg of our European Quicksilver tour… Although there is a lot playing on each of our minds, we look forward to seeing all of our fans at our upcoming dates in Europe, at the Mera Luna Festival, at Dragoncon, at our shows in South America, or on the Gothic Cruise (I'm on a Boat!). Its a lot like the theatre… and our show will (and must) go on. My best to everyone, wish us luck- The future Belongs to the Brave…
Live love be believe-
Rogue